A few weeks after we got back to Wyoming, I was off again for sun and smiles in Miami! It never gets old.
I was there for the launch of a year-long project, so my first day on site was spent places around town, including the zoo.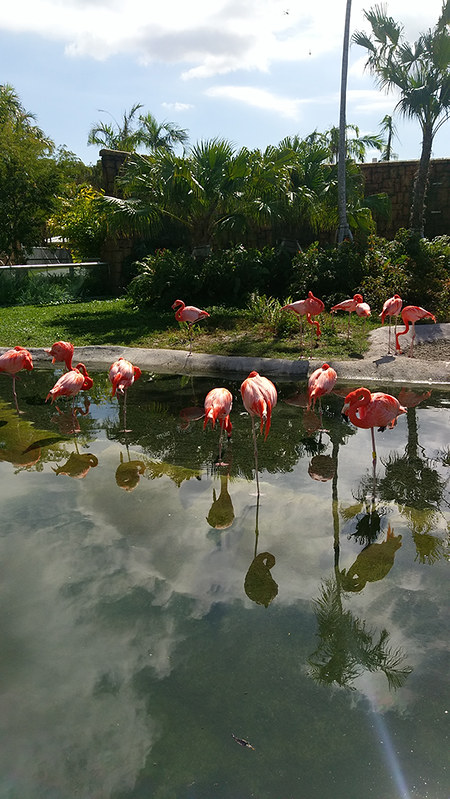 Otters!
I feel like all of my Miami trip posts start to look and sound the same, because I'm a creature of habit once I get there. I had dinner and drinks (with popsicles) with two of my favorite girls, Michelle and Julisa…(this drink was called the Adios Felicia and was pretty much the best drink I've ever had)
…and I always have multiple coffee runs with the A Team…
…and you know I'm going to hit up Big Pink for this…
…and some beach time to let myself forget about the snow back home.
I also contribute on a really high, serious level in our department meetings. Clearly.
Winter trips always provide the best sightings for these guys, too. My friendly faces as I walk to work.
Just look at how many there were!
A serious highlight was meeting Sarah Willis–Fourth Horn of the Berlin Philharmonic and hornist extraordinaire!
She was there to work with Fellows and film an episode of her popular series Sarah's Music. Don't miss MTT taking on her horn challenge!
She was beyond fabulous and kind. Loved getting to see her in action.
I flew home (a 17-hour trip) on Superbowl Sunday — through Houston no less. This is what the Denver airport looks like when the game was in overtime and every person was packed into the bars to watch. Well, everyone except me. Ah, bliss.
Since I missed our Superbowl Food tradition, Joe made Coca-Cola Pot Roast (Atlanta) and I made him a Boston Cream Poke Cake (New England). I love that he took this picture so I could mention it here. Love him.
Thanks, Miami, for the Vitamin D! Until next time…when I do it all again.